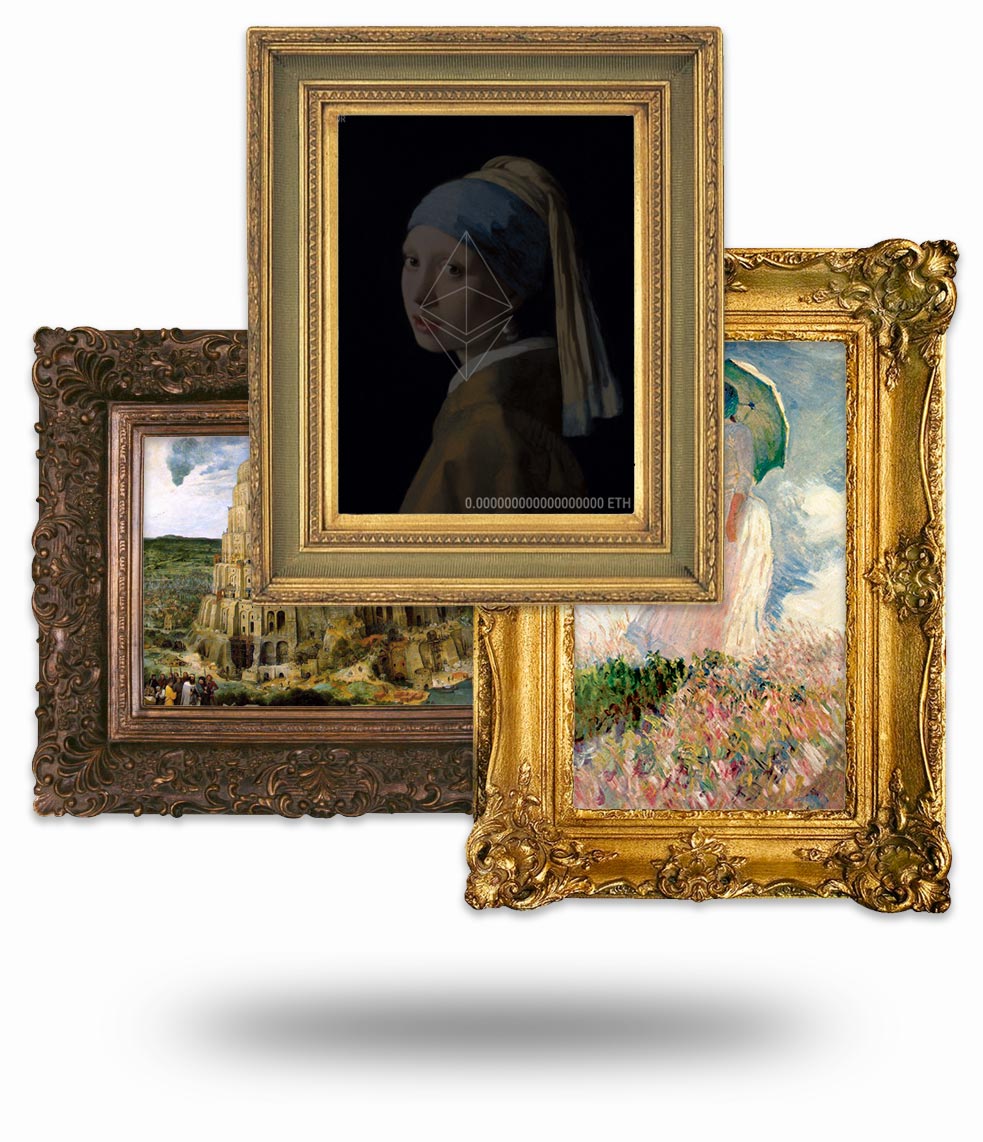 Fine Art Digital Collectibles

CryptoMasterpieces is the first platform for collecting one-of-a-kind digital masterpiece collectibles. Each masterpiece is represented by one (and only one) ERC721-compliant smart contract on the Ethereum blockchain. Collectors can buy, sell and trade CryptoMasterpieces.
Old World Art + New World Tech

By combining old world art with new world technology, we hope to spark collaboration and ingenuity in these two oftentimes non-overlapping communities. Our hope is that artists and art fans around the world will see blockchain technology as a vehicle to expand and reward creative pursuits, and that blockchain enthusiasts will learn about and derive inspiration from the legendary creative ability of mankind.